– Online Training –
OEC 9800 C-Arm Service Training
Watch C-arm service training videos and get certified online. In half hour segments, these step-by-step videos will equip you to successfully service and repair OEC C-arms.
You will learn information to help you service and repair OEC C-Arms:
How to replace an x-ray tube
How to replace a CCD camera
How to replace a single board computer
How to replace an HV regulator board
How to replace a touchscreen monitor
How to replace a generator drive board
Enjoy immediate access to quality training from the convenience of your own desk so that you can execute your knowledge and excel in your workplace.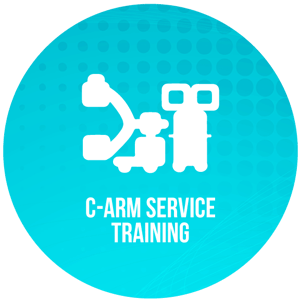 Additional Course Features
Course Details
18:00 Minutes
Audio Narration
Target Audience
Biomeds
Rad Techs
Service Engineers
Access Training Now!
No payment necessary! Fill in the information below for immediate access.