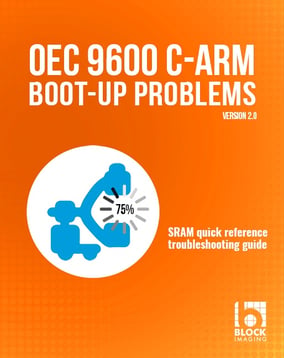 Download for free today
SRAM Card Troubleshooting Guide
OEC 9600 C-Arm Boot-Up Problems? Check Your SRAM Card With This Guide.
Follow the steps in our SRAM Card Troubleshooting Guide to increase the accuracy of your C-Arm boot issue diagnoses.
When boot-up problems happen on an OEC 9600 C-Arm, the Technique Processor PCB is often the culprit. However, at least as often, the problem is simpler to find and cheaper to repair: make sure you check out the system's SRAM card before you order that PCB!
Need to order a new SRAM card?