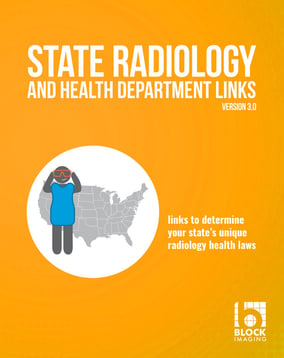 Download for free today
State Radiology Health Department List
Regulatory guidance for your imaging equipment project
Need to figure out your state's unique radiology health laws but not sure where to look for answers? Block Imaging has accumulated a list of links for each state's radiological/health department to help guide you in your search.
Our list makes it easy!
Just download the list and look for your state
Use the link to find answers to your state's requirements
Simply fill out the form on the right to download the list of US state radiological and health department links that we've accumulated from our years of experience.