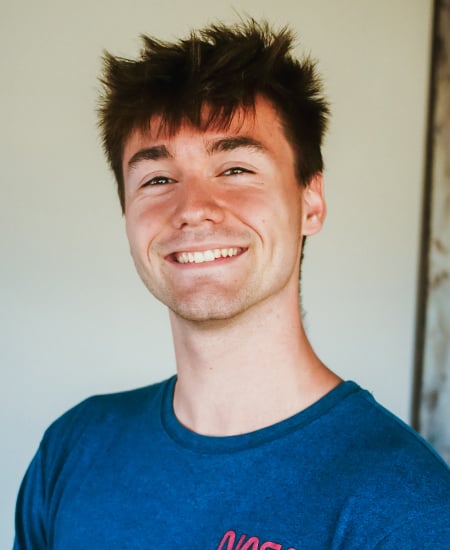 Jaden Butler
Inventory Coordinator
Hello, I'm Jaden and I joined Block Imaging in 2020. As an IC I get to work directly with the parts that we sell to customers. That can look like anything from fulfilling an order, to cleaning and inspecting parts before they go out. I also have the pleasure of cleaning/organizing and maintaining our warehouse/facility out in Sacramento CA.
What I enjoy most about Block is the culture. Knowing that everyday I work with people who will challenge me and push me to do my job better, but at the same time they are kind and fun/goofy really brings joy to my heart. What drives me to come to work everyday, is knowing that what we do helps people.
Outside of work I love Skating! Reading anything from a good Sci-Fi book, to deep theology! I love making music, mostly with my Guitar & Piano!