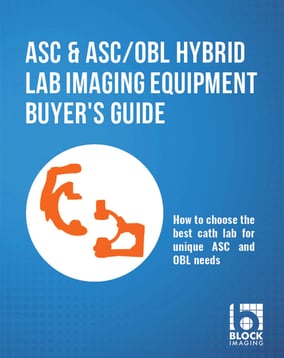 Download for free today
ASC & ASC/OBL HYBRID LAB IMAGING EQUIPMENT BUYER'S GUIDE
Free 14-pg guide to selection, budget, & prep for ASC lab equipment
Download this free guide on how to choose the best cath lab for unique ASC & OBL needs!
Learn answers to these questions:
What are the best cath labs for ASC or OBL settings
How should I budget for an ASC/OBL cath lab project?
After I select a lab, what are the steps to getting started?
Taken directly from our Cath/Angio Product Manager's conversations with equipment buyers like you, this eguide summarizes the process of investing in a cath lab system to seize new opportunities for PCI reimbursement in standalone facilities.