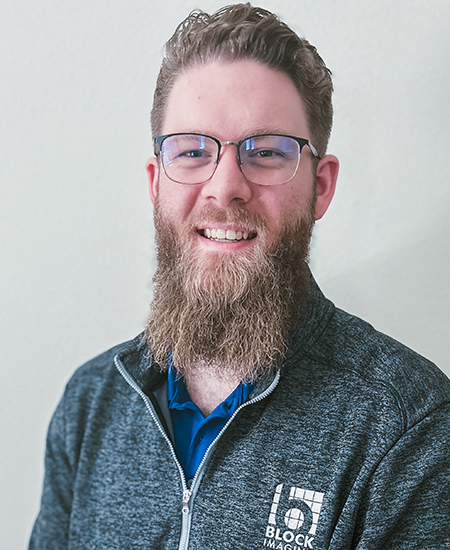 Hunter Wood
Field Service Engineer
Hello, I'm Hunter and I joined Block Imaging in 2022. I service, repair, and maintain primarily women's health modalities. Filling in and helping in any way I can.
The primary driving force of my love for Block is the culture that has been cultivated. A year before I started with block I said it would a dream to work for block given the experiences I have had with everyone on the team. And a year later here I am in my dream position with the absolute best team I could ask for. I feel extremely fortunate to be able to get up everyday and be excited to go to work!
Outside of work I love exploring new places with my wife and daughter, Listening to a good podcast, finding a new book, and I am always looking for ways to learn something new and expand my perspective!